More than just design
We offer a free professional sign design service that will guarantee that your signage stops traffic for all of the right reasons. Our fully trained designers can create bespoke designs for all of our signage product options, and will oversee all aspects of design from colour, to layout, to checking everything is spelt correctly. All included for free as part of your order!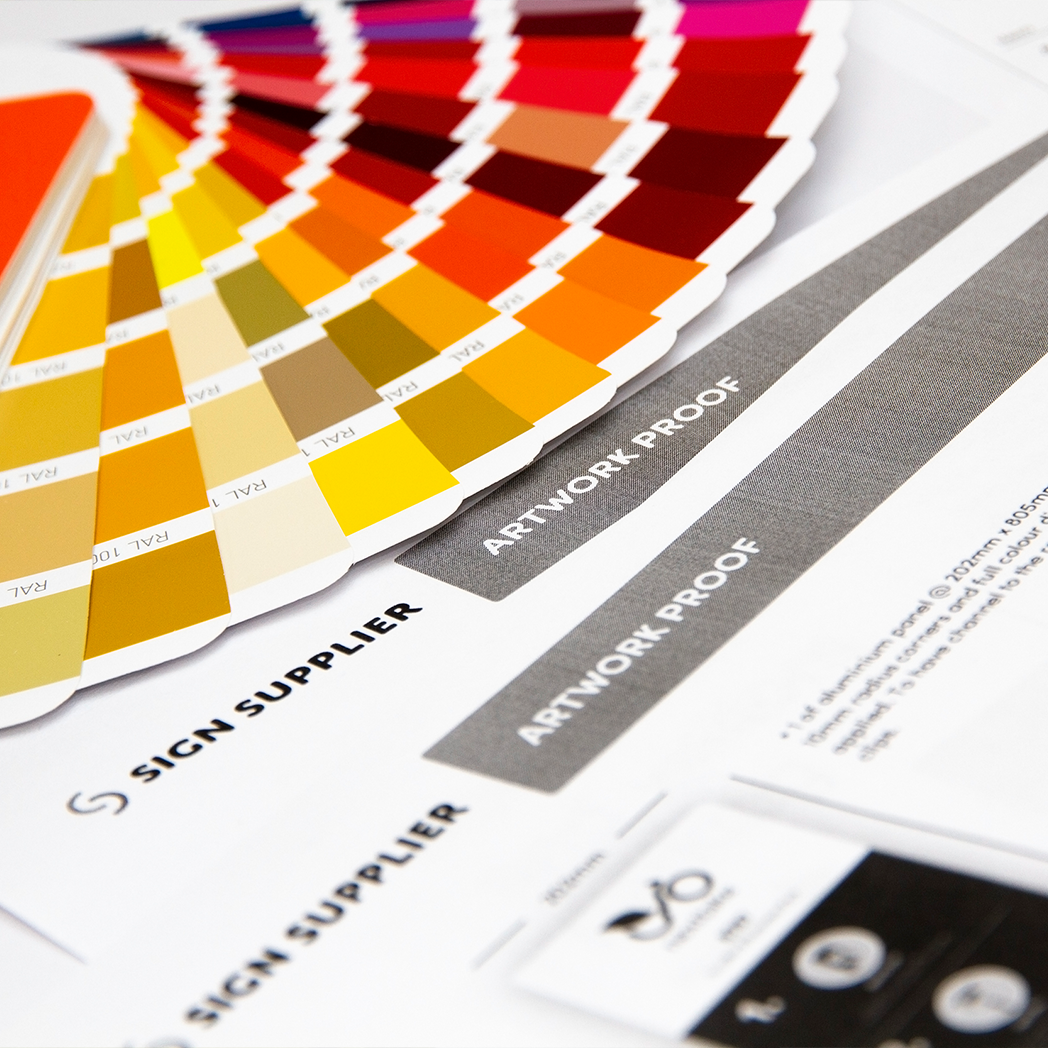 A comprehensive design process
If you use our design service one of our designers will work with you to create a design that meets all of your expectations. You can specify colours and supply us with any artwork that you have for existing logos etc, or you can brief your designer and ask them to supply a range of options to choose from. Your designer will create fantastic visual mock-ups of your sign so you can see exactly what it will look like before you sign off on your chosen design.
Creative Consultation
All of our designers are qualified graphic designers and have a great working knowledge of all of our signage products so they can advise you on what kind of design would work best for your chosen product. Our designers love the opportunity to work with clients to design creative and original signage that is entirely unique.
Product Design
If you have existing artwork, logos, or company colours that you would like to be used in your signage, our designers can incorporate these into the design to create a sign that reflects your existing marketing and advertising materials. They can also create designs from scratch using your guidance and their own creativity for fab results.
Visual Mockups
Try before you buy! Before you commit to a design for your signage your designer can send you over visual mock ups of your design(s) so you get a good idea of what it will look like once we have manufactured it. Visual mock ups are a great way of helping you to decide between competing designs, or to flag up any tweaks and changes you'd like before you design is finalised.
Why Choose Sign Supplier
Expert Consultants
Our staff have over 20 years' experience, and offer great advice ranging from the best option for your sign to entire project management.
Fully Accredited
We're SafeContractor accredited so you can rest assured that all of our work meets stringent health and safety measures.
Instant Quotations
Fast, clear and comprehensive instant quotations for easy ordering and budgeting. Making signage simple.
Our Customers
Let's discuss your project